Massive Attack of Roads II
Updated Tuesday, August 06, 2013
Posted Thursday, November 03, 2011
---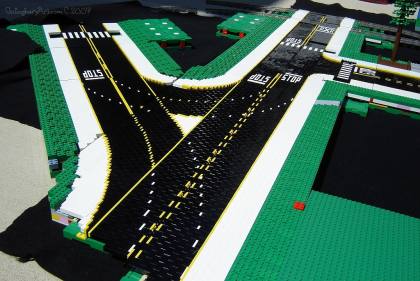 Going through all my files of Custom LEGO SNOT Roads I have made and posting the Pictures and LDraw files to go with them the here.
Several pages with hundreds of images and LDraw source files to go with.
You can view a single gallery of all posted pages with all pictures. Warning page may take a moment to load if you're on slow internet. A 1440+ pixel width screen will load a 6620 KB page, 1024+pixel will be 3120 KB, 490+pixel will be 1663 KB, 490 pixels and below will be 1527 KB.
Or use the links below to view each type of LEGO SNOT custom Roads.
Gallagher