Lego Train Track Layout Geometry
Updated Monday, April 08, 2013
Posted Sunday, August 02, 2009
---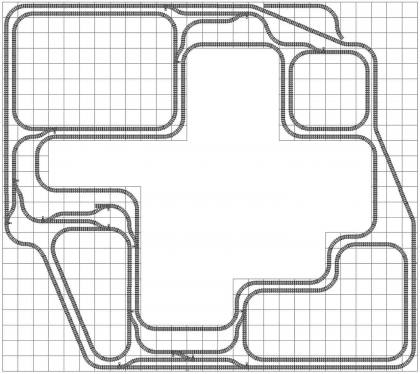 Many years ago I wanted to see how many different ways I could add bends, corners, and other changes in the LEGO train track layouts. Without needing to warp, bend, or make smaller filler track sections so the loops would connect.
I used Track designer 2.0 to make my studies and layout. Since then there have been several new and different programs to make LEGO train layouts.Enjoy!
`mike
LEGO® is a registered trademark of the LEGO Group of companies and does not sponsor, authorize, or endorse this site.